Dec 7, 2017 | Rob Andrews
There are many wonderful things about the discipline of User Experience. It covers a vast array of elements in product design, research methodologies, customer experience, user testing and more. Two years in the field has taught us a lot and has taken us places we would have never dreamed. We've been all around the country. We've worked with UX legends such as Jared Spool and Alan Cooper, and it has procured us jobs as UX researchers working on car software for Toyota. But how did we get here? In a nutshell it's because of the UX community and their support. Because of this, I feel it is appropriate my first written piece about UX focuses on the community that embraces it. This is the area I think I can speak most to at this time, and with some with authority, and say that the community (local, national, and global) around UX is one of the main components that makes it such a beautiful discipline.
Two years ago some of us barely knew what UX was. We had heard the team, we knew it stood for User Experience, but we simply didn't understand how broad and impactful it truly can be. ProjectUX, formerly Expose UX, is a web show about UX for startups that was born out of a desire to help founders harness the power of UX to create better products and to educate a wider audience about its intrinsic value to nearly everything. Having a good user experience is crucial for all products and services, and startups are no exception. Gaining and sustaining traction is nearly impossible if one does not properly research, design, and test their products. Our mission is twofold: bring this valuable knowledge to startups so they can improve their products, and educate the wider public on why UX is so important by making video content about it.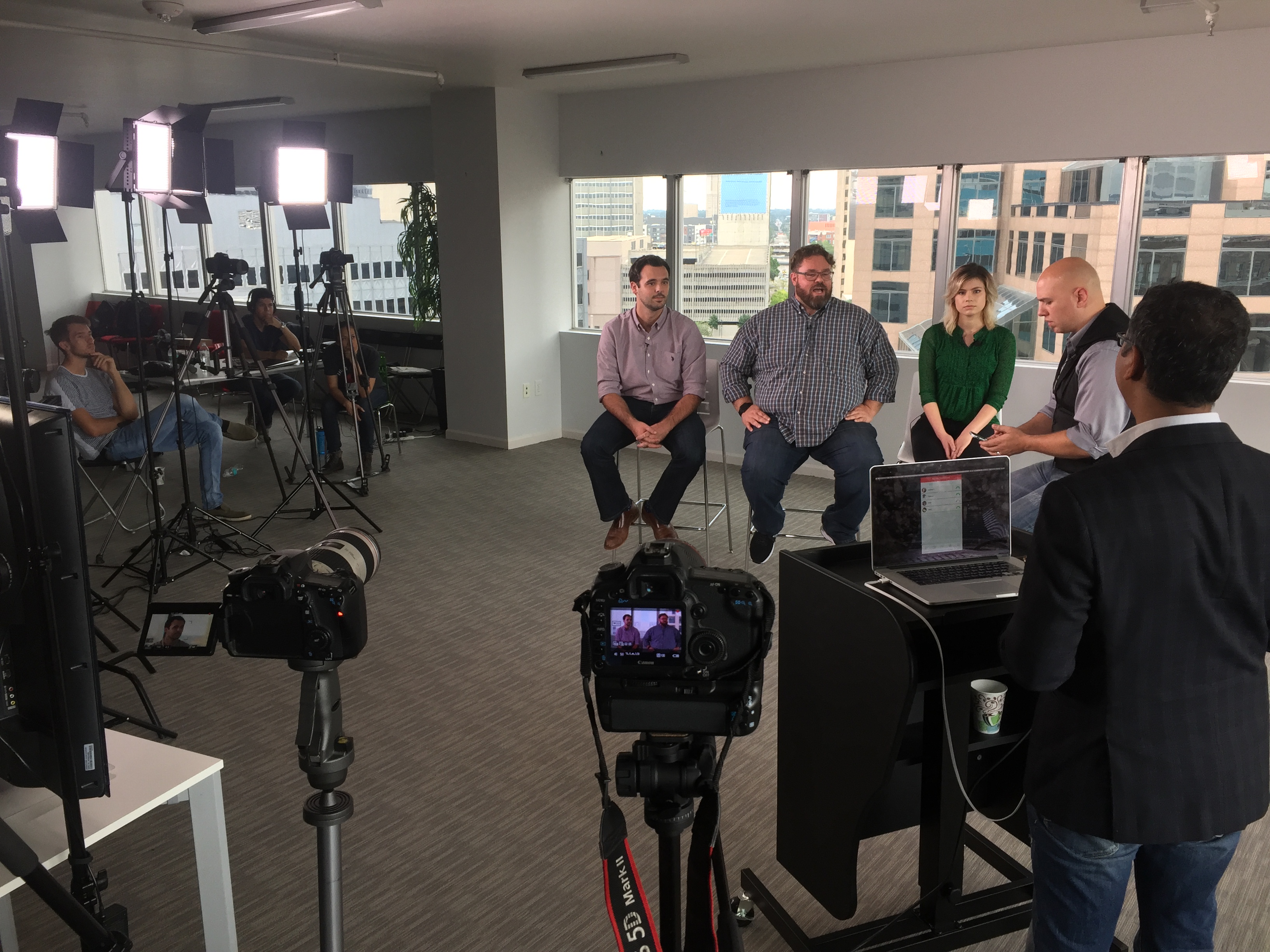 In our nearly two years working on this labor of love we have learned so much about UX, but perhaps the biggest lesson we have learned on this journey is how valuable getting involved with your community is. Without the UX community's support we would not be where we are today. Connecting with those in your profession locally, nationally and globally will dramatically increase your knowledge and networking potential. Go to meetups, events, and conferences in your area. Once you do that then find some to travel to. This is absolutely worth the investment of time and money if you are serious about getting involved in a field such as UX or design. It can apply to all disciplines, but speaking from experience the UX community is incredibly supportive of newcomers. For example, the BigDesign conference here in Dallas has been a supporter of our mission since day one, and it has been an incredible place to meet and connect with people across the spectrum of UX and design. If you're looking to break into design or just keep up with the field, we stronlgy urge you to go to a conference! Don't just take it from us either, listen to UX legend Jared Spool:
In creating a show about UX we hope to give back to the community that has done so much for us. We have had the good fortune of working with nearly 50 UX professionals, and it is our esteemed privilege to share that knowledge with the masses. On November 30th we debut the new and improved version of our show, ProjectUX, with the sister show about usability testing, UX Lab, to follow on December 21st. We look to you, the UX community, to help us share our vision and improve it along the way. We are a startup too, and we want to run our product through the gauntlet of UX design too. So please watch, learn, connect, share, and comment. It is an honor and privledge to work in this vibrant community of creators and designers. Thank you for letting us be a part of it!