Apr 1, 2018 | Rob Andrews
I've been attending SXSW since 2006, and the main thing I love about it so much is the incredible amount of human creativity and ingenuity it brings to one place. The conference is brimming with great ideas, technology and artistry in all manners of industry. And many of these relate and cross-pollinate with UX, design and startups, all of the things were passionate about at ProjectUX.
When at a conference so full of activity I find there are two distinct modes to approach it. The learning mode and the networking mode. I think the key to getting the most out of any conference is to get a good mix of these two. In learning mode I look for panels that have either topics or speakers of interest I want to catch. For instance my favorite panels this year dealt with topics of product science and design, branding, bias in design and research, and user generated content.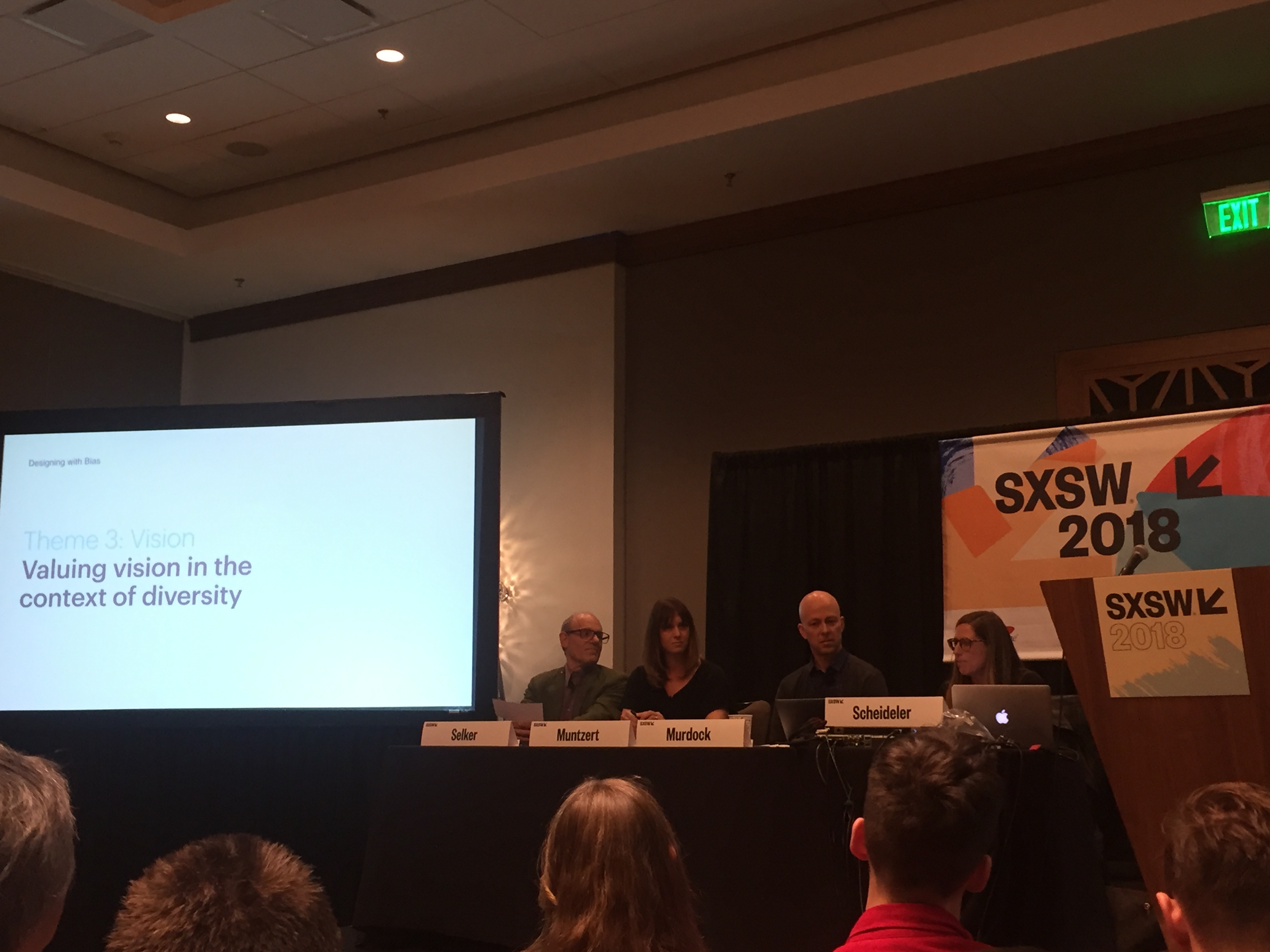 A personal highlight was getting to meet the Director of UX at Google, Elizabeth Churchill and Nadav Aharony (VP at Globality) following their excellent talk on product science and design. I found this talk particularly insightful because the speakers took a very scientific approach looking at what makes product design really work. Applying science based methodologies of testing, analyzation and innovation throughout a product's lifecycle is how one creates the best user experience for a product.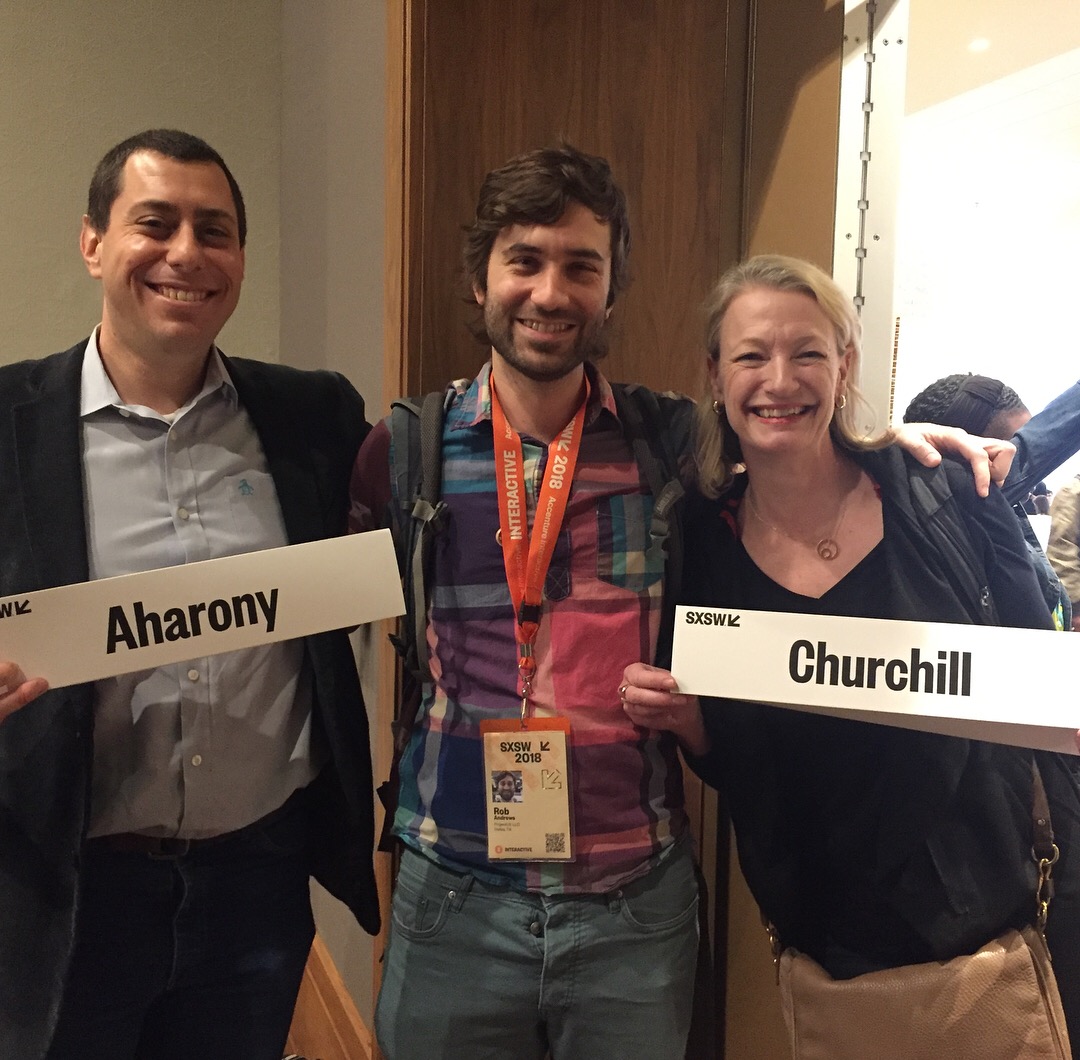 Nadav spoke of the relationship between creating delight and the effort that goes into learning something. It's a delicate balance, the effort users are willing to put in to reach the reward of something. Elizabeth closed out the talk by emphasizing the importance of taking three steps back to understand the entire landscape. By doing this is helps the creators to choose the proper perspectives and focus on the projects edges.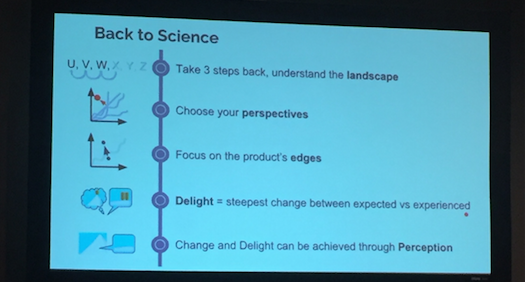 Another favorite panel of mine dealt with the topic of data and bias. The panelists dove into the rather loaded question "Is data inherently biased?" Parsing out what influence our bias allows us to most effectively utilize data to influence the creation of great products and services Because great product design sits at the intersection of Data, Vision and Empathy, so it's critical to understand how these relate to one another. I asked the panel how to best remain unbiased in conducting user research studies, and their best advice was to stay away from leading questions and have the same approach with every participant, no matter what they bring to the table.
So yes, much to learn at a conference like SXSW, but overall my favorite part is the networking mode. Events like the startup crawl at Capital Factory, the various sponsored parties, and of course the main tradeshow floor. Each are teeming with their own sets of people, companies, and ideas. I love meeting lots of people and, learning about the cool stuff they're working on, especially when there's a mutual interest sharing what I'm doing. Being that UX is our focus people fully understood the value of creating a great user experience. I had several great encounters with startups, product mangers, marketers, and designers. Everyone has a place at SXSW!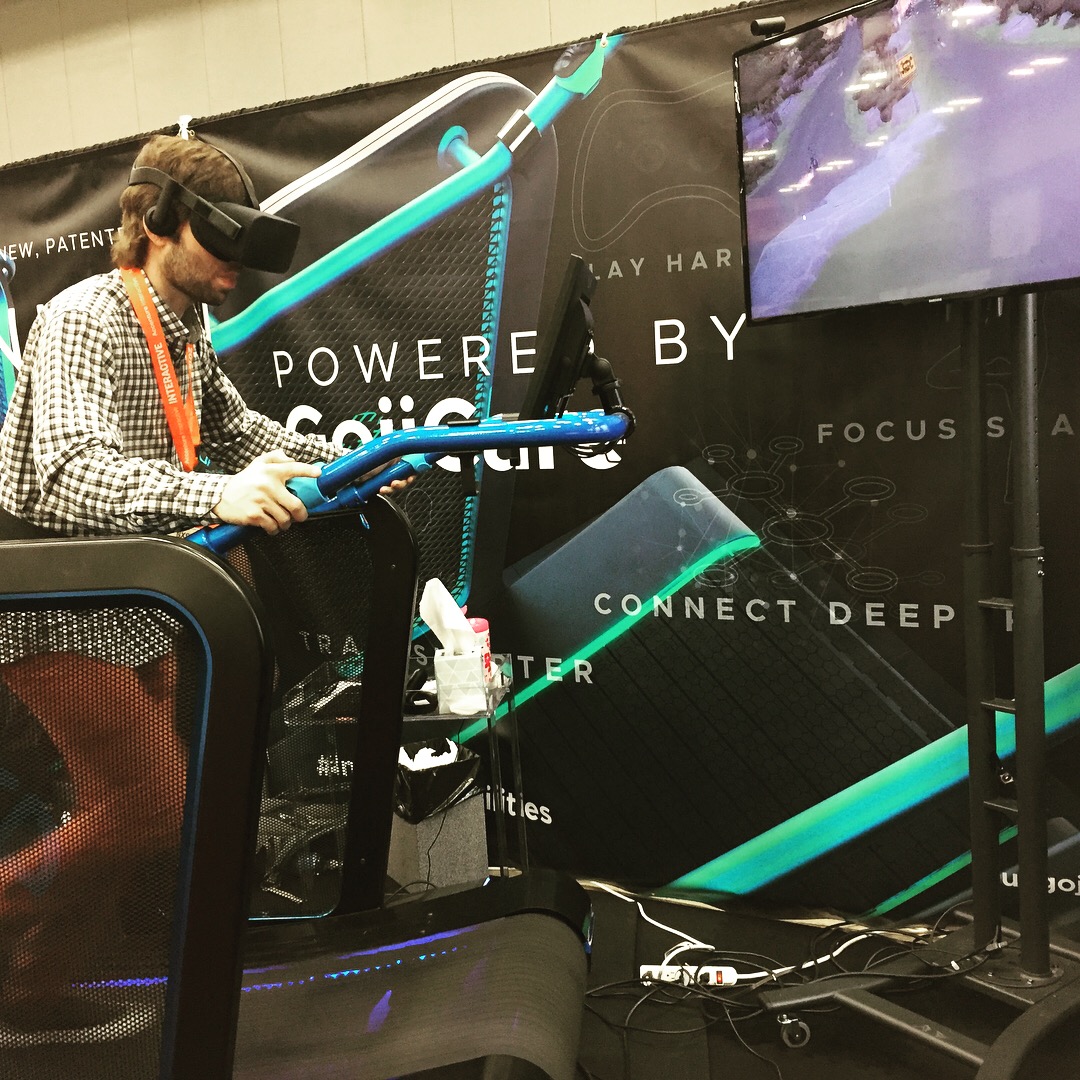 Trying out some VR software on a treadmill
One particularly great conversation I had was with Ryan Williams of Wonderment, a Los Angeles based end-to-end design and development firm, down at the conference in Austin. We had a great conversation about UX, collaboration and building great products across the different contributors and stakeholders on a project. From big companies to lean startups the issues they face in building products with a great User Experience are often the same. Collaboration and communication is key!
Talking UX & Collaboration + cool stuff at SXSW
The breadth knowledge and creativity that you'll find at SXSW is the main reason I keep coming back each year. I didn't get into the music portion, which used to be the main component for me, but really across all the spectrums. The audio, visual and experiential feasts for the senses have always been a major attraction at SXSW, a standout for me this year was the A/V art installation Acoustic Vessel "Odyssey" at the Sony Wow Factory.
As conference season rolls on (Dallas Startup Week is here) the memory of each one before it rolls into the next. I love getting out there and meeting with people who are passionate about the things they do. I urge you to get out there and attend a conference in your community and then go outside of your place and travel as well. You'll learn so much and meet so many different people with ideas that will inspire you.